Venue and access
VENUE
Hirosaki Bunka Center (弘前文化センター)
19-4 Shimo-Shirogane-cho, Hirosaki Shi, Aomori 036-8356, Japan
Access to Hirosaki
https://www.hirosaki-kanko.or.jp/en/edit.html?id=edit06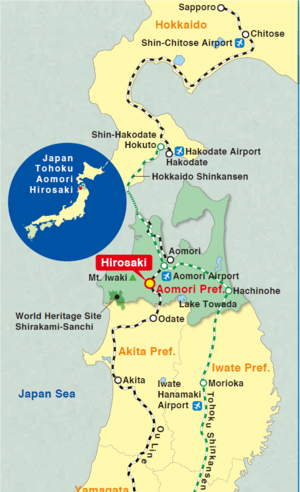 Hirosaki is located in the southwestern part of the northernmost prefecture on Japan's main island, Aomori prefecture.
The city is blessed with beautiful and grand natural resources where you can enjoy the nature of Japan throughout the four seasons.
The city is also known as a castle town of cherry blossoms and apples. You can also enjoy delicious seafoods from the surrounded seas and sake.
The Conference venue is located in Hirosaki park to enjoy the sight of Hirosaki castle.