The 4th Smart Laser Processing Conference
April 21-23, 2020
Pacifico Yokohama, Yokohama, Japan



Venue: Pacifico Yokohama, Yokohama, Japan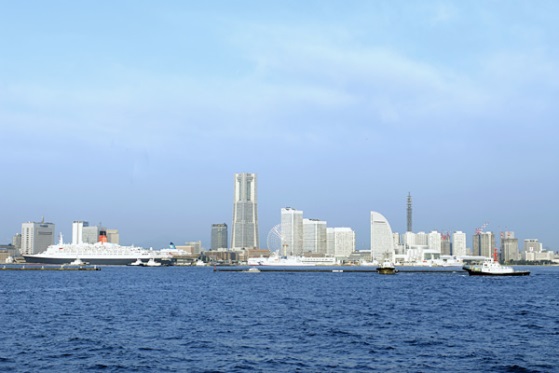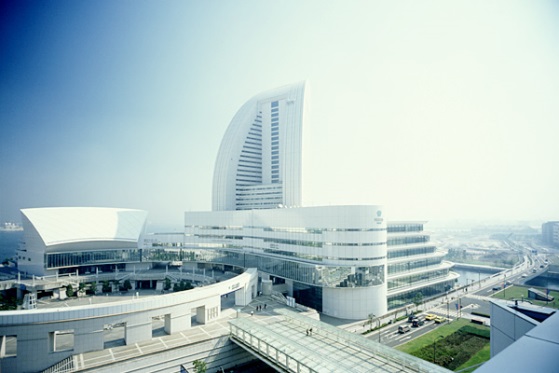 Co-located with Optics & Photonics International Congress 2020 (OPIC2020) April 20-24, 2020
---
Laser beam processing has played an important role in industrial fields of not only macro-products but also micro-products, and its technologies are essential to open the new strategies of smart manufacturing such as highly integrated, accurate, efficient processing with low energy consumption. SLPC2020 deals with science and technology of smart laser materials processing including micro and macro laser processing. SLPC2020 is planned as a three-day event with a plenary session, oral sessions and poster session.

The aim of this conference is to provide a forum for discussion of fundamental aspects of laser-matter interaction, the state-of-the-art of smart laser processing, and topics for the next generation with fundamental scientists, end users and laser manufacturers. We expect that SLPC2020 would play an important role not only for understanding fundamental knowledge of laser processing but also forecasting future technologies and the future laser processing fields.

During the conference, Optics and Photonics International Exhibition is held jointly at the conference site.  

PAST SYMPOSIA: http://www.jlps.gr.jp/slpc/


---
Cutting
Welding
Additive Manufacturing / Selective Laser Melting
Cladding / Laser Metal Deposition
Functional Surface Manufacturing
Laser Peening and Related Phenomena
Laser Polishing / Cleaning
Short Wavelength Application
Micro Nano Processing
Ultrashort Pulsed Laser Processing
Advanced Lasers and Optical Technologies
CFRP Processing
Industrial Applications
AI / CPS Laser Processing
High Power Blue and Green Laser
Others
---
One-Page Digest (Abstract) Submission Starts from
October, 1, 2019
One-Page Digest (Abstract) Submission Due Date
January 16, 2020
Extended to
January 28, 2020, JST

Registration Starts from

December 18, 2019
VISA Support Due Date
(Advance registration and full payment should be completed.)
March 19, 2020, JST
Early-Bird Registration Due Date
April 7, 2020, JST
---
Submission website: https://opicon.jp/submission
Submission Due Date: January 16, 2020 -> Extended to January 28, 2020, JST

IMPORTANT!
Digest must be submitted in pdf format. Your digest should be written on the Form.
Digest should include Paper Title, Author(s), Affiliation, Country and (E-mail address of corresponding author, if agreed) followed by text. Digest should be no more than one page, A4 letter size paper (210mm x297mm). A Figure/Table may be included. Please do not exceed the defined margins or length. Please do not use special characters or fonts except Times New Roman and Symbol font in your submission form. The guidelines for the abstract submission are available as a download below:

One-Page Digest Template: DOC file

Manuscript Submission: Not required for SLPC2020.


---

INVITED SPEKERS
:
Keynote Speakers

Yohei Kobayashi, The University of Tokyo, Japan
"Toward cyber-physical system of laser processing"

Hideki Kyogoku, Kinki University, Japan
"The research and development results of national project by Technology Research Association for Future Additive Manufacturing (TRAFAM)"

Reinhart Poprawe, RWTH Aachen University, Germany
"The future of digital photonic production"


Invited Speakers for Joint Session (SLPC+PLD)

Hakaru Mizoguchi, GIGAPHOTON Inc., Japan
"Present status & challenge of high power LPP-EUV source for semiconductor lithography"

nvited Speakers for SLPC2020 Regular Sessions


Norihiro Dejima, Nichia Corporation, Japan
"High beam quality light source module for laser fine processing"

Markus Kogel-Hollacher, Precitec Optronik GmbH, Germany
"Investigating new concepts for improving the additive manufacturing process on industrial level"

Tsuyoshi Nakamura, TRUMPF Corporation, Japan
"Laser material processing in E-mobility"

Timotius Pasang, Auckland University of Technology, New Zealand
"Additive Manufacturing: Comparison between selective laser melting and electron beam melting of Ti6Al4V"

Jean-Michel Pelaprat, NUBURU Inc., USA
"Next generation high power high brightness blue lasers"

Markus Rütering, Laserline GmbH, Germany
"Laser diode technology in welding – From IR via blue to hybrid combination"

Tomokazu Sano, Osaka University, Japan
"Dry laser peening for improving fatigue properties of laser welded 2024-T3 aluminum alloy using femtosecond laser pulses"

Shuntaro Tani, The University of Tokyo, Japan
"Big data acquisition and utilization to quantify laser ablation processes"

Masaya Suwa, Shimadzu Corporation, Japan
"Development of fiber-coupled blue direct diode laser BLUE IMPACT for copper welding"

Tomonori Yamada, Japan Atomic Energy Agency, Japan
"Analysis of fine particles generated by laser processing for decommissioning of Fukushima Daiichi Nuclear Power Station"
---
Conference Chairs
Masahiro Tsukamoto, JWRI, Osaka University, Japan
Reinhart Poprawe, RWTH Aachen University, Germany

International Advisory Committee

Chung-Wei Cheng, National Chiao Tung University, Taiwan
Adam Clare, The University of Nottingham, United Kingdom
Bo Gu, President, BOS Photonics, USA
Yongfeng Lu, University of Nebraska Lincoln, USA
Beat Neuenschwander, Bern University of Applied Sciences,
Institute for Applied Laser, Photonics and Surface Technologies ALPS, Switzerland
Andreas Ostendorf, Applied Laser Technologies, Ruhr University Bochum, Germany
Timotius Pasang, Associate Professor, Head of Department - Mechanical Engineering,
Director - Engineering Research Institute (ERI) Auckland University of Technology, New Zealand
Sasitorn Srisawadi, National Metal and Materials Technology Center (MTEC), Thailand

Program Committee

Chair:
Masaki Hashida, Kyoto University, Japan

Co-Chairs:
Masahito Katto, University of Miyazaki, Japan
Aiko Narazaki, National Institute of Advanced Industrial Science and Technology (AIST), Japan

Members:
Yoshio Hayasaki, Utsunomiya University, Japan
Koji Kakizaki, Gigaphoton, Japan
Souta Matsusaka, Chiba University, Japan
Godai Miyaji, Tokyo University of Agriculture and Technology, Japan
Shinji Motokoshi, Institute for Laser Technology, Japan
Takahiro Nakamura, Tohoku University, Japan
Hitoshi Nakano, Kindai University, Japan
Yasuhiro Okamoto, Okayama University, Japan
Tomokazu Sano, Osaka University, Japan
Yoshihisa Sechi, Kagoshima Prefectural Institute of Industrial Technology, Japan
Keisuke Shigemori, Osaka University, Japan
Rie Yamagishi, Fukuoka Institute of Technology, Japan

Steering Committee

Chair:
Yuji Sato, JWRI, Osaka University, Japan

Members:
Akira Fujisaki, Furukawa Electric Co., Ltd., Japan
Kazuki Koda, Denso, Japan
Togo Shinonaga, Okayama University, Japan
Kunihiko Washio, Paradigm Laser Research Ltd., Japan
Yorihiro Yamashita, Industrial Research Institute of Ishikawa, Japan

Other Committee Members: TBA



---
---
HOW TO PRESENT
*ORAL
*POSTER 
PDF
---
VENUE: Pacifico Yokohama
1-1-1 Minato Mirai, Nishi-ku, Yokohama 220-0012, Japan
Access

Yokohama city, Kanagawa prefecture, JAPAN. Yokohama city, the center of Kanagawa prefecture is located south of Tokyo. Pacifico Yokohama is conveniently located about 40 min. by Limousine Bus from Haneda Airport and 90 min. from Narita Airport.


---
Visa support will be given only to those whose papers are accepted for oral/poster presentations after confirming the payment of registration fee.

For the information on obtaining Visa and entering Japan, please refer to the following MOFA website:

http://www.mofa.go.jp/j_info/visit/visa/index.html
http://opicon.jp/registration/visa/


---
ACCOMMODATION
Hotel & Travel: https://opicon.jp/travel

---
COOPERATING SOCIETIES and MEDIA PARTNERS

Association of Industrial Laser Users (AILU)

Wissenschaftliche Gesellschaft Lasertechnik e.V. (WLT)

---
PLATINUM Level Sponsor

JBM Engineering Corporation

GOLD Level Sponsors

AMADA HOLDINGS CO., LTD.

FURUKAWA ELECTRIC CO., LTD.

Kataoka Corporation

Laserline GmbH

TRUMPF CORPORATION


SILVER Level Sponsors

Eagle Industry Co., Ltd.

Fuji Koushuha Industry Co., Ltd. 

JFE STEEL CORPORATION

NDK Inc.

Precitec Japan, Ltd.

SURUGA SEIKI CO., LTD.

YASKAWA Electric Corporation



BRONZE Level Sponsors

AICHI SANGYO CO., LTD.

MITSUBISHI CABLE INDUSTRIES, LTD.

MURATANI MACHINE MANUFACTURE CO., LTD.

NADEX Co., Ltd.

Olympus Medical Science Sales Corporation

OSAKA FUJI Corporation

Shimadzu Corporation

SIGMAKOKI CO., LTD.

Spectronix Corporation

YAMAMOTO KOGAKU CO., LTD.


---
SLPC 2020 Secretariat, Japan Laser Processing Society (JLPS)
c/o Joining and Welding Research Institute (JWRI), Osaka University
11-1 Mihogaoka, Ibaraki, Osaka 567-0047, Japan
TEL/FAX: +81-6-6879-8642
E-mail:

---