第4回スマートレーザプロセス会議(SLPC2020)
The 4th Smart Laser Processing Conference 2020
April 21-23, 2020, Yokohama, Japan

会議/Conference Website: SLPC2020
会期/Conference Dates:2020年4月21日(火)~4月23日(木)/ APRIL 21-23, 2020
会場/Venue:パシフィコ横浜・会議センター/Pacifico Yokohama, Yokohama, Japan
主催者/Organizer: 一般社団法人レーザ加工学会/Japan Laser Processing Society (JLPS)

共催/Co-Organizer:
大阪大学接合科学研究所/Joining and Welding Research Institute (JWRI), Osaka University, Japan

併催(参加登録事務局)/Co-located with
Optics & Photonics International Congress 2020 (OPIC2020) April 20-24, 2020


Cancellation of SLPC2020

Thank you very much for your interest toward SLPC2020- the 4th Smart Laser Processing Conference which was originally scheduled on April 21-23, 2020 in Yokohama, Japan. We regret to say that in the wake of the unprecedented scare caused by the new corona virus (COVID-19) all over the world, the Extraordinary Steering Committee meeting of SLPC 2020 decided to cancel SLPC 2020. We hope that you understand our decision. We hope that the current threat of the new corona virus tapers down all over the world soon, and we are looking forward to seeing you at the next SLPC in the future!


連絡先/Contact: SLPC2020 Secretariat








第3回スマートレーザプロセス国際会議(SLPC2018)
The Third Smart Laser Processing Conference 2018
April 24-26, 2018, Yokohama, Japan
Co-located with Optics & Photonics International Congress 2018

主催者/Organizer:
一般社団法人レーザ加工学会/Japan Laser Processing Society (JLPS)

会期/Dates:
平成30年 (2018年) 4月24日(火)~4月26日(木)/ APRIL 24-26, 2018

会場/Venue:
パシフィコ横浜・会議センター/Pacifico Yokohama, Yokohama, Japan

会議/Conference WEBSITE: SLPC2018

スポンサー募集:日本語PDF
Sponsorship opportunities: English PDF

連絡先/Contact: SLPC2018 Secretariat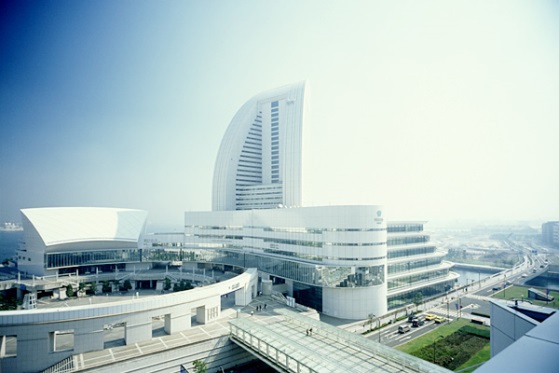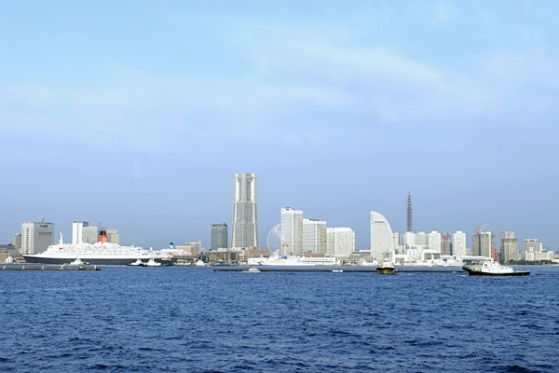 The Second Smart Laser Processing Conference 2016
第2回スマートレーザプロセス国際会議 (SLPC2016)
Co-located with Optics & Photonics International Congress 2016

主催者/Organizer: 一般社団法人レーザ加工学会/Japan Laser Processing Society (JLPS)
会期/Dates: 平成28年 (2016年) 5月17日(火)~5月19日(木)/ May 17-19, 2016
会場/Venue:パシフィコ横浜・会議センター/Pacifico Yokohama, Yokohama, Japan
会議/Conference WEBSITE: SLPC2016

多数のご来場ありがとうございました。 Thank you very much for joining us in SLPC2016!

連絡先/Contact: SLPC2016 Secretariat







The First Smart Laser Processing Conference 2014
第1回スマートレーザプロセス国際会議(SLPC2014)
Co-located with Optics & Photonics International Congress 2014


主催者/Organizer: 一般社団法人レーザ加工学会/Japan Laser Processing Society (JLPS)
会期/Dates:平成26年 (2014年) 4月22日(火)~4月24日(木) / April 22-24, 2014
会場/Venue: パシフィコ横浜・会議センター/Pacifico Yokohama, Yokohama, Japan
会議/Conference WEBSITE: SLPC2014

SLPC2014は、レーザによるマイクロ・ナノ加工を中心として、基礎科学から産業応用までを広く議論する国際会議です。
オプティクス・フォト二クス国際会議(OPIC - OPTICS & PHOTONICS International Congress 2014) において開催されます。
当該分野におきまして、基礎研究者・エンドユーザー・レーザマニュファクチャーが一堂に会し、レーザと材料の相互作用の基礎科学から
レーザ加工技術の現状、次世代のレーザ加工のトピックスまでをカバーいたします。 また、レーザ利用に関する8つの国際会議が同時開催され、
それらの会議全てに参加することができます。

Laser beam processing has played an important role in industrial fields of not only macro-products but also micro-products,
and its technologies are essential to open the new stragegies of smart manufacturing process.
SLPC2014 deals with science and technology of smart laser materials processing including micro and macro laser processing.
SLPC2014 is planned as three-day event with a plenary session and oral sessions. The aim of this conference is to provide
a forum for discussion of fundamental aspects of laser-matter interaction, the state-of-the-art of smart laser processing,
and topics for the next generation with fundamental scientists, end users and laser manufacturers. We expect that SLPC2014
would play an important role not only for understanding fundamental knowledge of laser processing but also forecasting
future technologies and the future laser processing fields.

During the conference, Optics and Photonics International Exhibition is held jointly at the conference site.


Proceedings of SLPC2014: http://www.jlps.gr.jp/en/proc/slpc/2014/
参加者の方には上記プロシーディングスのログインパスワードをお伝えいたしております。
ご不明な方は、JLPS事務局までお問い合わせください。
The login ID and Password have been informed to the participants.
If you lost the information, please feel free to contact JLPS secretariat.









Copyright (c) 2016 Japan Laser Processing Society. All Rights Reserved.